Are you planning on making 2019 one of the best years of your life? Well, you're in luck. These six artists are touring around the globe this year (some are even coming to Bucharest!) and will definitely help to make that New Year's resolution come true.
Billie Eilish – World Tour
Sixteen-year-old Billie Eilish is an American singer and songwriter who started writing songs at the age of 11. In an interview with Teen Vogue, she said: "My whole family is really musical. My brother and my mom both write songs and my dad has always played the piano and ukulele."
Inspirational Artists: Lana Del Rey, A$AP Rocky, Childish Gambino, Drake.
Top songs:
Tour information: http://www.billieeilish.com/
Shawn Mendes – World Tour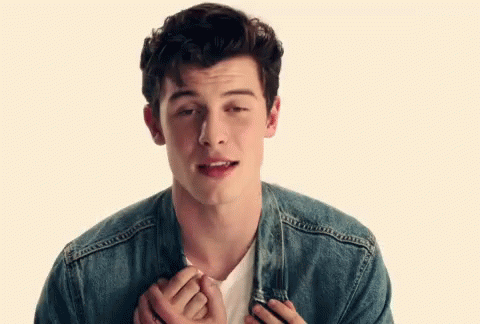 The 20-year-old Canadian singer and songwriter started out in 2013 by posting 6-second videos on Vine. He started his love for music by teaching himself how to play the guitar at the age of 13 and after one year started songwriting, debuting his first album Life of the Part. One of his biggest influences is Ed Sheeran; but Sheeran was also a fan of his early in his career, and even flew him out to L.A. for dinner.
Inspirational Artists: Ed Sheeran, Justin Timberlake, John Mayer, Bruno Mars.
Top songs:
There's Nothing Holding Me Back
Tour information: http://www.shawnmendesofficial.com/tour/shawn-mendes-td-garden-boston-ma
Ariana Grande – Sweetener World Tour
25-year-old Ariana Grande-Butera was born in Florida with an Italian heritage. She began her career at the age of 15 when she got a part in the musical "13." A few years later, she got to play Cat Valentine on the Nickelodeon show Victorious from 2010 to 2013. The same year the show ended, she released her debut album Yours Truly. She is now a songwriter, singer, and actress and released her new single Thank U, Next which holds the world record for the most viewed music video in 24 hours.
Inspirational Artists: Mariah Carey, Whitney Houston, Christina Aguilera.
Top songs:
Tour information: https://www.youtube.com/watch?v=DmBSQpeeoP4
Ed Sheeran – Divide World Tour
Edward Christopher Sheeran, better known as Ed Sheeran, is an English songwriter, singer, actor, record producer and guitarist. The 27-year-old started out by singing at his church in Halifax, England at the age of 4. He later learned to play the guitar, and in 2008 at age 16, he decided to move to London to start his career. A year later, he played more than 300 live shows.
Influential Artists: Damien Rice, Eminem, Derek and the Dominos.
Top songs:
Tour information: http://www.edsheeran.com/tour
Queen + Adam Lambert – US Tour
The band started out in early 1970's, releasing its first self-titled album, Queen. After a few years they released A Night at the Opera, which skyrocketed their success and made them a global sensation with the most streamed song of the 20th century, Bohemian Rhapsody. Unfortunately, In 1991 the lead singer and legendary frontman, Freddie Mercury, passed away due to AIDS just one day after revealing to the world he was sick. Despite this, the lead guitarist, Brian May and drummer, Roger Taylor, have teamed up with Adam Lambert and many other guest stars to go on tour again.
Influential Artists: Jimi Hendrix, Elvis Presley, The Beatles, Led Zeppelin.
Top songs:
Tour Information: https://www.songkick.com/artists/469904-queen
Elton John – Farewell World Tour
Sir Elton Hercules John CBE has sold more than 300 million records, making him one of the best selling artists in the world. The 71-year-old is the eighth highest certified musician in the US, with 78 million album certifications. In the early days, he was known for his flashy costumes and androgynous style, rocking crystals, feathers and huge glasses. Now he sticks to more casual suits, but the rock sensation still thrives.
Influential Artists: Bach, Beethoven, Mozart.
Top Songs:
Tour information: https://www.eltonjohn.com/tours
Tell us: Are you planning on going to any concerts this year? Tell us below in the comments!