As the spring season of activities comes to AISB, new student-led activities will come to life. One of these is called "Change My Mind," where students will debate controversial issues every Friday during lunchtime in the upstairs Secondary Lobby.
The purpose of the activity is to look at recent events and have productive conversations to either try to understand different perspectives or change people's minds on certain issues.
According to the group's leader, AISB Junior Andrew W, "The event is not meant to be provocative, but instead invite meaningful conversations in order to have a more diverse understanding of problems and others."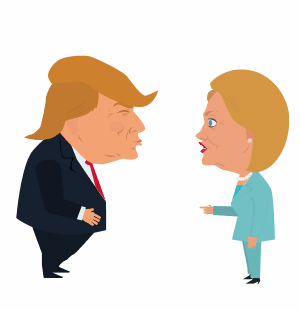 Students who are interested will show up and sit down with Andrew to discuss the issues at hand. Each student willing to debate will have a limited amount of time in order to have as many people as possible express their point of view. Some examples of issues which will be debated are:
Every Nation should have a Second Amendment: Change My Mind.
"Hate Speech" is not a Hate Crime: Change My Mind.
Socialism is morally wrong: Change My Mind.
The Paris Climate Agreement isn't helping solve Climate Change: Change My Mind.
Andrew isn't the only one leading a "Change my mind" initiative. He took inspiration from Steven Crowder, a conservative provocateur and comedian. He has a YouTube series called Change my Mind, where he debates numerous disputed topics, challenging the public to express their ideas and convince him otherwise.
"I've always enjoyed being in an international community where I could discuss international issues with others," says Andrew. "To me, 'Change my Mind' seems like a great way to allow everyone to be represented without arguing or fighting. It really is just about exposing lost perspectives in a meaningful way."

If you want to join in on the conversations, show up at the Friday meetings during lunchtime in the upstairs Secondary Lobby.